Introducing new slot game exclusively at Casumo online casino - CUBES 2
Be there or be square
CUBES 2 video game - is a fun new launch from Hacksaw Gaming, exclusively available at Casumo online casino! CUBES 2, like its famous older sister-game CUBES, is a cluster-based slots game. In order to get a winning mix, the goal of the game is to match 5 or more connecting symbols of the same colour anywhere on the grid.
CUBES 2 - the essence
Colourful clusters are central to the action in the CUBES 2 slots. Hacksaw Gaming remained faithful to its special 5/5 'Rubik's cube' meets + Tetris grid with this sequel as well. Yet, the opportunities to win are much bigger, and more of it is there! Many multipliers, enhancements and Colour Blast level. You can practically boost your winnings with the Corner Multipliers and two separate Free Spins functions. Let's take a closer look at those features now!
Corner Multipliers
Function of corner multipliers in the base game is the following - there is an x in each corner of the original 5 to 5 grid. Each time a winning cluster is created with the cube that contains one of the Xs, the X will serve as a multiplier and will take on a number equal to the number of cubes inside the winning cluster. The total win score is determined by the final multiplier shown . The multiplier number will be applied together before being multiplied with the win if a winning cluster interacts with several corner x cubes.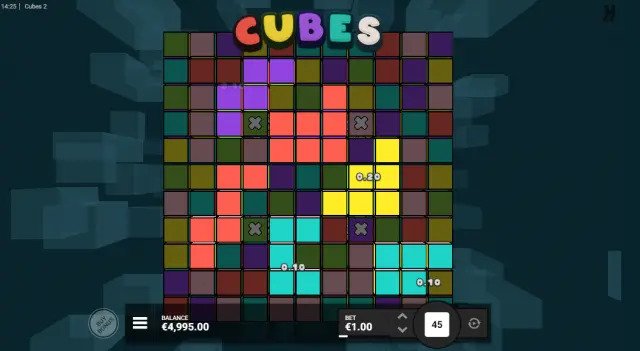 Free Spins
Enable the Free Spins feature by having 5 or more winning clusters in assorted colours that will light up the emblem of the CUBES! Additional 5 Free Spins will be added to your account when you reach the Free Spins mode. You will be faced with Mystery Cubes when entering the mode. These are loaded with colours or additional free spins. You will have to play the pick until you choose a cube with a colour inside. You will stick up with this colour right while the Free Spin mode is in progress. In this mode, the maximum number of free spins you can acquire is 12. Multi-Colour Free Spins Enable the Multi-Colour Free Spins add-on by triggering all four corner multipliers on the initial spin and in the same colour! You will be rewarded from 5 to 10 Free Spins and enter Multi-Colour Free Spins mode. Pick your secret cubes before you have the number of Free Spins. For the complete length of the Free Spins mode, all the colours you collect in this mode will be sticky. When the number of Free Spins is unveiled, the game mode begins. In this mode, the maximum number of Free Spins you could be given is 10.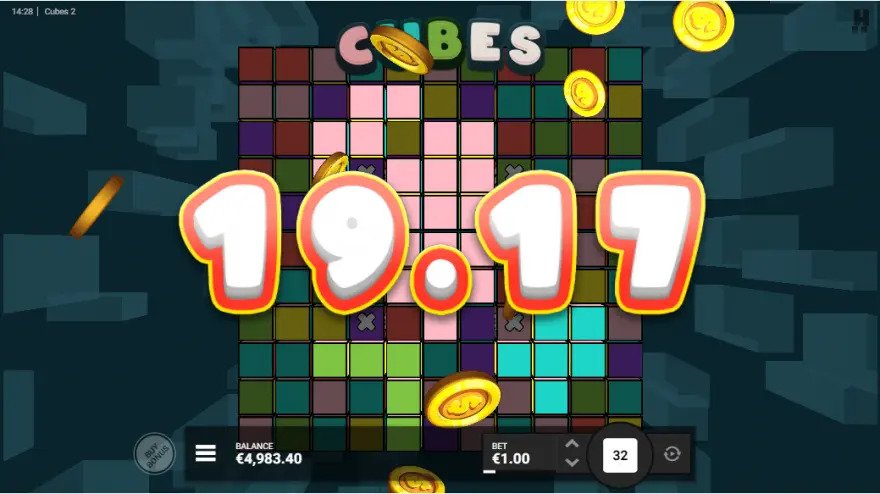 Take your chance and be among pioneers!